Helping You Find Your Next Home
---
The buying process can be overwhelming. Even experienced buyers struggle to keep up with all the parts. A great buyer's agent spends their time examining homes that fit your needs, negotiating and drafting offers, advocating on your behalf, and frequently managing the process. Having an expert buyer's agent on your team can be a comfort. See why working with me can be the best decision you make!
The Buying Process

Meet with Nick
In this meeting, we'll best discuss how to navigate the current market and what options you have for buying.

Interview and choose a lender
Before they choose, smart buyers interview up to 3 lending institutions to compare rates, strategies, and communication styles.

Start your home search
Once you have your pre-approval, you can start to narrow down the criteria you are looking for in a home. You know the price range, now you can determine other features like size, location, finishes, etc. Categorize these into "must have" and "nice to have" sections. As we look, we will make adjustments to the list. When you're looking – remember cosmetic things can be updated fairly easily, but size and location cannot. If you can look past the wallpaper and outdated features you're on the right track.

Make an offer
In a competitive market, buyers who work to submit a strong offer usually win. I will help you navigate this process by laying out all the options and being honest with you about what we're seeing in the market as a winning offer vs your current strategy.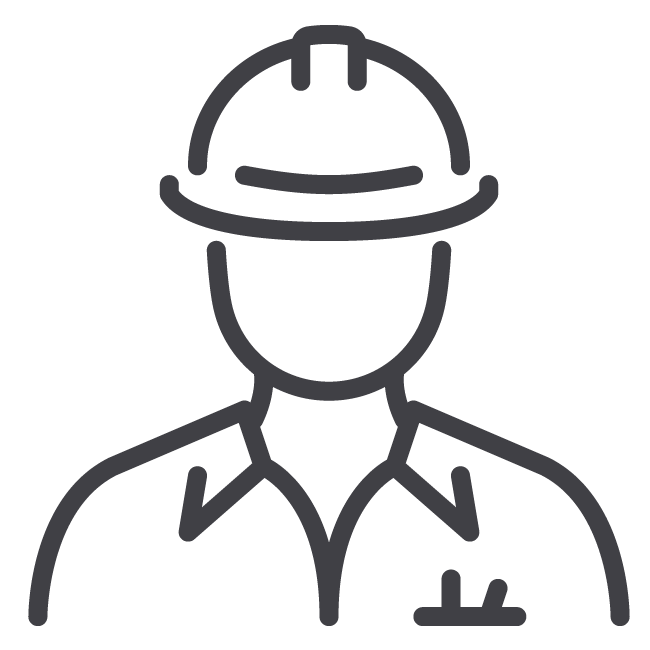 Complete your inspection and negotiations
Once your offer is accepted by the seller, you have the option to have an inspection performed within the time frame agreed upon in the purchase agreement. You may even elect to have additional specific areas looked at such as Sewers, Fireplaces, Pests, Radon presence, etc. I can recommend several different inspectors who are fully licensed. Depending on the outcome of these inspections, one of two things typically happen: 1) Either you are okay with the property and it's conditions, in which case the contingencies will be removed, bringing you one step closer to the close; or, 2) after reviewing the property and the papers, we can request a renegotiation of the contracted terms.

Appraisal & Title
A lot of work takes place between an accepted offer and closing day. Your lender will have the home appraised and finalize your loan. In the meantime, a title company will research the property and work with the county to issue your deed. There are a lot of moving parts here, but rest assured I am here to coordinate all of it to ensure a successful closing!

Closing Day!
Typically a few days before closing, we will do a final walkthrough to verify the home is in similar condition to when you first offered. You will sign, and then are given the keys and title for safekeeping, Pictures are taken, and you can enjoy moving in!
Benefits Of Using Me As Your
Buyer's Agent
I have access to a complete inventory of houses both on and off the MLS. Taking into consideration your current position, we can strategize methods to craft the optimal buying strategy with the purpost of obtaining a house in this ever-changing market faster than others.
With almost a decade of experience showing properties and visiting homes in various cities, I know the caution signs for issues like water damage, broken appliances and more. Location is and will always be the number one factor when deciding to make such a large investment, therefore lean on my experience to avoid a property that's more of a hassle than you want in your next investment, and also help you bypass issues before making an offer to purchase!
Buyer's agents are legally bound to help buyers, whereas listing agents—the real estate agent representing the home listing—have a fiduciary duty to the home seller. Skillfully negotiating a contract from start to finish, while giving you the best opportunity to save money and ultimately win in the end, is a skill most successful agents like myself all have. I craft a purchase agreement that not only works with the sellers needs, but keeps you safe from losing the deal or worse, like losing your earnest money. I will help you propose terms that get the deal done including advising an appropriate price, fair timing, and reasonable repairs. I also assist with making well-informed choices on negotiating counteroffers and rent-backs. If negotiations become heated for whatever reason, it's extremely helpful to have an experienced professional like myself keeping calm and offering productive solutions.
Creating a team of professionals that will
Here's a great question to ask when interviewing agents: "What's your schedule and availability?" Part-time real estate agents who are committed can do a fine job, but if the house of your dreams pops up or you encounter last-minute negotiations, you want an agent who will be readily reachable. If I personally cannot meet your timeline, I have business partners that will readily step in to help make your buying process smooth and comfortable.
Who covers the buyer's agent commission? You're in luck, currently you don't need to worry about the expense of hiring a buyer's agent! Why? Because the seller typically pays the commission for both the seller's and buyer's agents out of their proceeds, giving you access to my skills and experience without fronting the costs.
"Nick has been a friend of mine for about 6.5 years now, but his caring attitude and willingness to go above & beyond for his clients is what made me decide to use him as an agent when it came time for me to purchase my first home! Nick helped me start looking, and then I decided that I wasn't ready
…
Read More
to pull the trigger. He didn't get upset whatsoever that I utilized his time and didn't end up purchasing at that time. I took 6 months off and started looking again in the crazy 2021 market! We looked at probably over 20+ homes, and offered on 9 before finally having my 10th offer accepted. When I was ready to give up, Nick told me to keep pushing and that something would eventually stick! He makes himself very available for questions and showings, even submitting offers for me at 11 at night! This an awesome trait to have (especially in a market like this) even though he may forfeit some of a social life at times. He learned new techniques to add into our offers to make it look more appealing to the sellers, and after all the stress looking for 3 months something finally stuck! He went above & beyond throughout the whole process, even checking in after I closed and was settled in. I definitely recommend :)"
Read Less
"Both in the sale of our previous house and the purchase of our new home everything went very smooth. We wanted a quick sale on our home and Nicholas Krueger delivered. Our house was only on the market for 3 days and we had multiple offers all over asking. Nick also went above and beyond durring nego
…
Read More
tiations in the purchase of our new home to get us some things at closing that were initially turned down by the sellers which we very much appreciated. Nick truly cares about his clients and goes out of his way to ensure your home buying or selling experience is as easy as possible."
Read Less
"Nicholas Krueger came highly recommended by trusted friends of ours who had also been first-time home buyers. They had nothing but good things to say about working with him. He was very accommodating and dropped everything to meet an unexpected deadline that came up. He also helped us find so many p
…
Read More
laces we loved that it was a hard decision to make! Nick was very patient with us when we changed our minds several times, and was understanding of our odd hours and scheduling showings when moving from out of town. He made the whole process seem simple, but it was obvious that he was working hard for us! Even after we have already closed on our new condo, he has still been a huge comfort to have as a connection. We know we can trust Nick's advice and he has been there to help us clear every hurdle we have come to from day one."
Read Less
"Nicholas was very patient with me and moved at my speed, never rushing or pushy. He provided encouragement when I needed. He understood my needs in a home and made sure I found it and is happy with the house. I am very satisfied and happy to have had the opportunity to work with Nicholas!"
"Nicholas was extremely prompt in replying to all texts , emails and phone calls. He worked well with other realtors and our closer."
"We had heard Nicholas Krueger was an amazing realtor from a trusted family friend as well as several other families that Nick had previously helped. They raved about him and had nothing but great things to say. We had had a terrible experience prior with a realtor through a different company and wer
…
Read More
e excited to begin working with Nick! When Nick first met with us we were absolutely blown away by his professionalism, work ethic, his passion for finding us the perfect home, his drive to sell our current home, and his positive attitude and up beat personality! He had worked hard to line up a portfolio filled with our home information, including pictures and any and all details to show us the process step by step. We felt comfortable with Nick, we trusted Nick, we were confident from the moment Nick spoke that he would sell our home and find us the home that would fit us perectly! Nick listened to us (to what we were truly wanting in a new home and how special our current home was to us ) and it was evident from the start he cared very much for our family. Nick was so patient with us (we looked at many homes together)!! Nick always made time for us, always answered the phone, returned every email or text message. He went above and beyond to meet our needs. Nick made us feel so comfortable, we knew we could go to him with any questions throughout the process. Nick was always on time, polite, happy to see us, it was evident he loved his job! Nick was great with our two young children whom often came with us to look at homes. Nick always made time to visit with them, smile with them and laugh with them! So special to us! Nick was so knowledgeable about the areas we visited, always mentioning places he knew nearby that our family would enjoy. Many times while following Nick to a showing, he would drive out of his way to drive by a park so we could see how close one would be for the kids. Nick made the process so easy for us and was with us every step of the way! The others Nick had lined up to work with us were polite, prompt, helpful and did a great job for us! We felt Nick had a great team! Nick is amazing!! We will be recommending him to everybody!! Nick feels like a part of our family and we will miss working so closely with him but know we will stay in touch!"
Read Less
"We had an overall great experience with Nick Krueger and Weichert Realtors. From the very beginning of the home buying process, Nick was thorough in all his explanations and wanted to make sure we were educated and knew what was going on at all times. He listened to our needs and wants and helped us
…
Read More
find our dream house!"
Read Less
"Even with this though market, Nicholas helped us find a home that we love. Being first time home buyers, he explained everything about the process to us so we felt informed and comfortable with the purchase. I would absolutely recommend him to anyone that wants to be informed throughout the whole pr
…
Read More
ocess!"
Read Less
"Even though, my family was Nick's 2nd sale, he performed like a seasoned pro. He listened to what our interests were, understood what the entire family was looking for, and was able to effectively coordinate the sale of our home and the purchase of our next one. He possesses a very deep understandin
…
Read More
g of the sale and purchase process to ensure that all the details were covered and nothing was missed, or late which allowed for a very smooth transition. More than once he noticed items that were not being taken care of by the other agents during our process and he was able to work with them to keep everything on track. Nick also has a very easy going, professional, patient, but energetic personality and he was an absolute pleasure to work with. My entire family enjoyed meeting with him and working with him to find our new home, which we absolutely love. Without a doubt we would use Nick again and he is the only agent we would recommend to friends."
Read Less
"We had to change mortgage companies and hedid a good job working with new company"
"Overall, Nick Krueger is both energetic and enthusiastic. When I was first considering buying a home, I met with him and knew instantly that he was serious about being a great realtor. Then during the process of buying a home, he proved my assumptions correct. He was very accessible. When I had a qu
…
Read More
estion I could give him a call on the phone and he would answer. He would explain things in a clear manner. He made sure that I understood any material that was given to me. He also gave the impression that he was working in my best interest. At no point did I feel like I was being taken advantage of for profit. What is also impressive is Nick's network of people and the way he is able to interact. He can switch gears between business talk and small talk easily which makes him relatable. I recommend Nick to anyone who values great customer service!"
Read Less